See how your music is performing at anytime on any device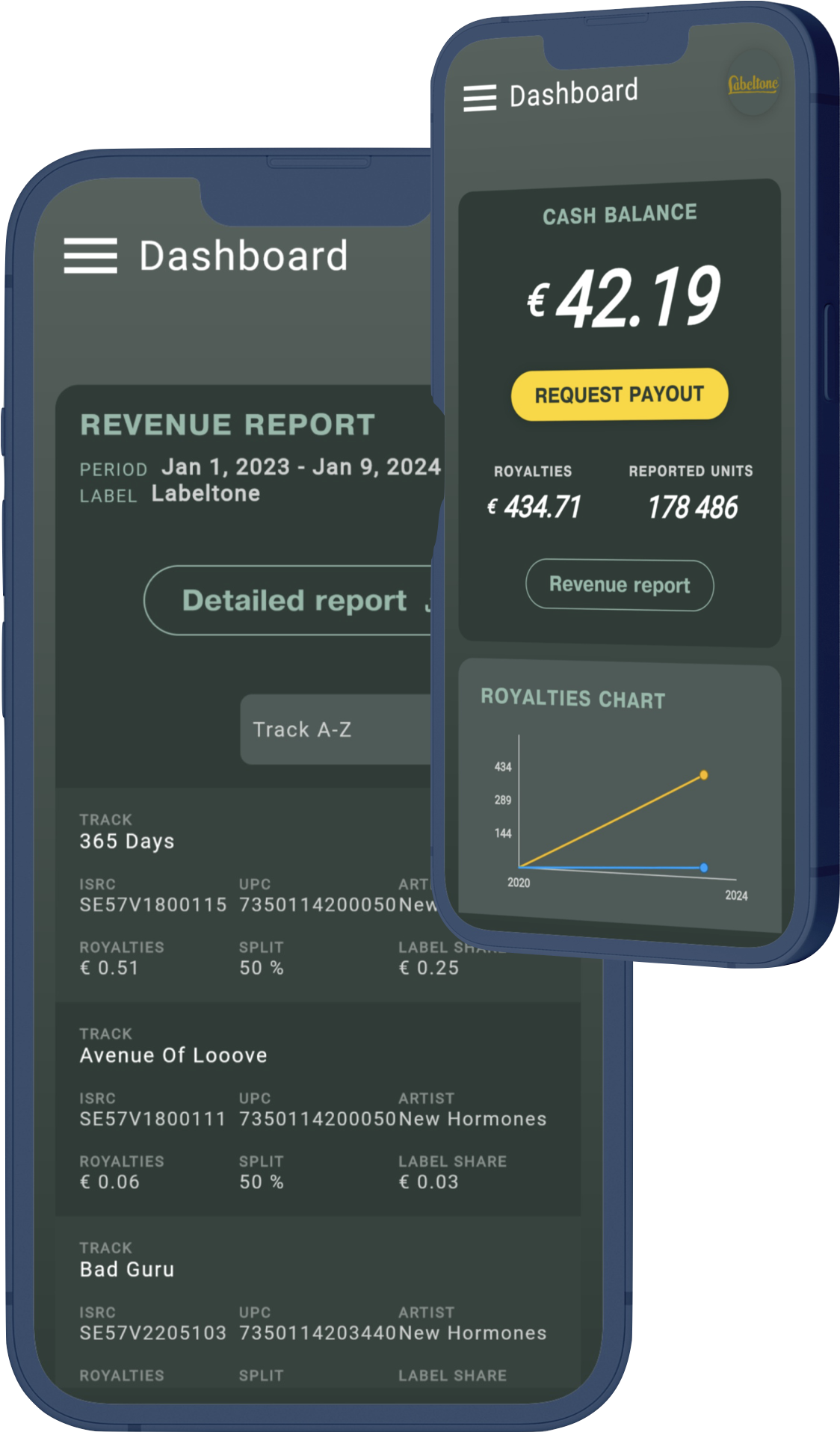 Dashboard and reports for all
Access your music's performance in our own dashboard at anytime online or in our app. See top lists of tracks, artists, countries and more. Get an exact record of how much each track is producing and how each participant's split. Reports are updated monthly. Since every participant can have their own account, they get their own dashboard and can see performance and splits on all tracks they've worked on. As a label owner, you don't need to send out statements or worry that an artist isn't informed on how their music is doing.
Use your own analytics tools to explore your data
Are you a data and analytics nerd? Or, perhaps your accountant wants a detailed itemized report of every track's performance on every platform in every territory. We have you covered. 
In addition to our built-in reports, we offer the complete revenue performance data as downloadable CSV data files. CSV or "comma separated value" text files can be read by nearly all analytics and accounting programs, like Excel, Tableau, Power BI, Looker, Qlik Sense. We worked with record label accountants to ensure you have the right data in the correct format labeled in a way that minimizes hassles—one file for track performance and one file for splits breakdowns. You and your team can do your own analytics and visualizations in your favorite tools. You may never need the CSV files, but know you can get to all the data whenever you want.
Ready to grow your record label business?